The AP433RX2 universal remote control system is an ideal upgrade for older garage door operators for which replacement handsets are no longer available.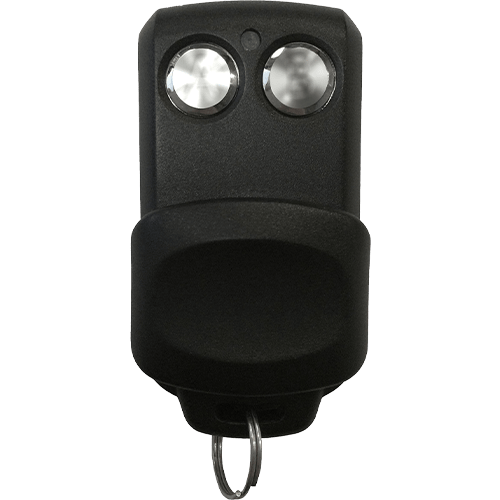 UT2-433EG two channel keyfob keyfob

Up to two doors or gates can be
controlled from each UT2-433EG keyfob
(The AP433RX2 is a two channel receiver unit and
may be connected to two separate door or gate motors)
This keyfob replaces the AP433TX4

Quick & simple DIY installation
Can be fitted within about 5 minutes with no technical knowledge at all!
Suits most garage door operators including Alltronik, Apex Millennium, Bosch, Chamberlain, Liftmaster, Rallye
& any other system with connections
for a wall mounted pushbutton control.
The receiver unit simply plugs into a domestic mains socket and is supplied with 7Mtrs of low voltage two core flex for connection to the wall mounted pushbutton switch terminals on a garage door operator system
(you may connect the wires from the new receiver to the terminals on your wall switch or directly to the wall switch terminals inside the electric operator casing, whichever you prefer!)
Note: It's essential that your door functions normally from the pushbutton so please confirm this before ordering a remote control upgrade kit.
(If you are unsure which terminals you need to connect to on your operator, please click here to contact our friendly technical support staff who are on standby to assist with any query.)